Keene, New Hampshire
Superior Eyewear
& Eye Care Services
Keene, New Hampshire
Superior Eyewear &
Eye Care Services
Personalized Eye Care Services at
New England EyeWorks
Welcome to New England EyeWorks, your trusted eye care provider in Keene, New Hampshire. We offer a wide range of eye care services and high–quality, stylish eyewear for patients of all ages. Our friendly team is here to answer your questions and provide personalized care to help you keep your eyes healthy and your vision clear. 
Macular Degeneration
Age-related macular degeneration (AMD) is a common cause of age-related vision loss. AMD is the leading cause of vision loss in people ages 50 and older.
Emergency Eye Care
We provide emergency eye care services to help protect your vision and relieve any pain or discomfort. 
Cataract Co-Management
Cataracts are a common concern as people age. Our eye doctors diagnose cataracts and co-manage cataract surgery.
Glaucoma Exams
Glaucoma is an eye condition that can lead to vision loss or blindness if left untreated. Our eye doctors diagnose glaucoma and a range of other issues during an eye exam.
LASIK Consultations
We offer consultations and post-operative care for LASIK and other refractive eye surgeries to help ensure a smooth recovery.
Dry Eye diagnosis & Treatment
Our experienced doctors specialize in diagnosing dry

eye

and offer a range of treatments to help you find long-lasting relief.
Find Your Signature Look
We carry a wide selection of premium eyeglass frames and lenses for both children and adults. Our experts will help you find the perfect pair for your face shape, style, and vision needs. We also offer a range of contact lenses to meet your needs and help you find a comfortable fit.
Eye Health Technology
At New England EyeWorks, our eye doctors use the most advanced technology to ensure the best care possible.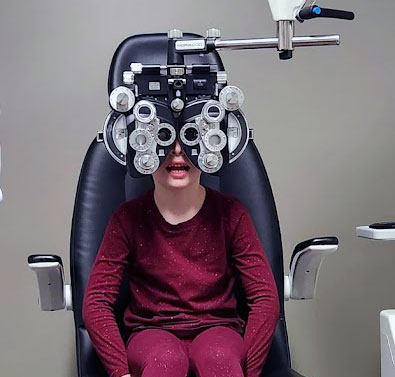 Myopia Management
Learn how myopia management can help you or your child achieve clearer vision and reduce the risk of long-term eye health problems.
New England EyeWorks 
Ratings & Reviews
Everyone was very nice. Dr.Leo was super helpful and patient with my questions & respectfully informed me about anything that would cost extra as my insurance doesn't cover eye exams. Also the design of the entire office was beautiful and well thought out!
Total Pros. Glad I stayed here after Vince retired. See you soon.
Nina helped me pick out new frames today, and she is always so accommodating and honest! I trust her judgement completely! Thank you, Nina!
Superb Staff, from checking to checkout! Shelby in clinic was so friendly and attentive and Dr Higley was thorough and professional.
Always very professional and friendly too. The new space is bright and lovely.
Love this place! The staff is always very welcoming and friendly.
Very professional to the point and lots of choices for eye wear after the exam
Liked it very much. The optician was responsive, unhurried, made good points. Hopefully the outcome will be good. I shall recommend EyeWorks to my husband and others .
Myopia Management
Myopia, also known as nearsightedness, occurs when you can see nearby objects clearly, but faraway objects look blurry. Myopia usually results from the eye being too long or the cornea too curved. If left untreated, it can increase your child's chances of developing serious eye conditions later in life. 
Eye Health Technology
At New England EyeWorks, our eye doctors use advanced technology to diagnose and manage a variety of eye conditions early on when treatment is most effective. We stay up to date with the latest technology and research, so you can benefit from more accurate diagnoses and optimal treatment.